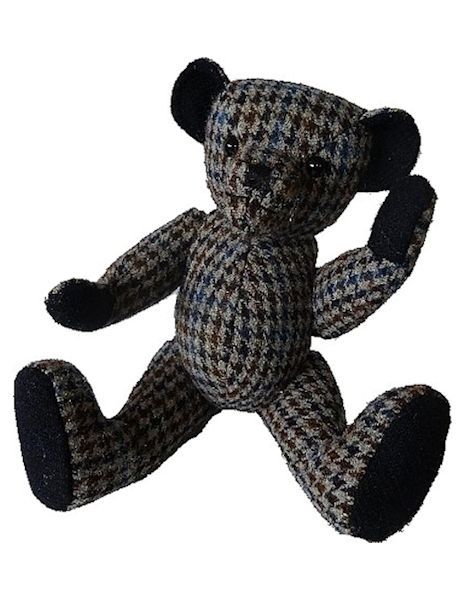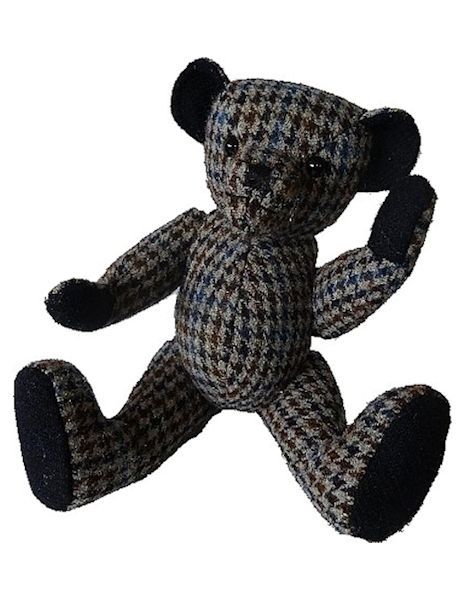 Custom Made Extra Large Harris Tweed Teddy
You choose your cloth colour and pattern-
Our lovable handmade Harris Tweed Teddies are crafted with care by Sue who has been making these beautiful bears for us and for you to enjoy from her base in the lowlands of Scotland for oh! Well, quite a while now!
They are sturdy bears with fully movable joints and bead eyes.
They all come with the Official Harris Tweed Label. These can be made using our own unique Harris Tweed cloth designs.

(All carry the CE mark which conforms to BS 5665/EN71, Dry Clean Only)
Approximate Dimensions: 22" / 56cms high standing, approx. 14" / 35cm when sitting
To own yourself or to be loved by someone very special
Customise Your Order
Please allow 6 to 8 weeks for the delivery of Made to Order/Commissioned items, and note that all measurements must be taken as final. Please read our Returns Policy to find out more before placing your order.
Value for Money
Supplying genuine Harris Tweed for a reasonable price
Fast Turnaround
Reliable and efficient order dispatching and delivery
Packed with Care
Each order personally looked after and packed with care
Sustainable & Recyclable
Natural, sustainable and recyclable product
Genuine Harris Tweed
We only offer genuine products